Dear Friend,
We'd like to Welcome You to Public Plumbing! – a Plumbing Company of Choice for Toronto & Area.
Our company specializes in residential and commercial plumbing, drain services, water main repair and installations, plumbing maintenance services and waterproofing in GTA. Our plumbers can help you with faucet installation, kitchen and bath plumbing, cleaning and repair of house drain systems, basement waterproofing and many other plumbing and drain related items. We use latest technologies to identify the actual cause of the problem and never waste your time. Our motto is Do it Right – The First Time!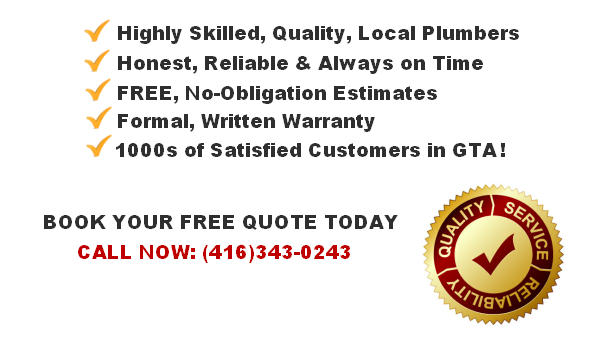 In addition to residential and commercial plumbing services we offer superior drain repairs, installations and service. Our highly skilled drain specialists employ latest technologies and can tackle any drain project, no matter how big or small.
Drain Repair Service
Kitchen Drain Repair
Shower & Bath Drain Repair
Washroom Drain Repair
French Drain Repair
Storm Drain Repair
Main Drain Repair
Sewer Line Repair
Drain Cleaning
Drain Unclog & Unblocking
Drain Root Removal
Drain Flushing/Clean-out
Drain Snaking
Drain Power Jetting
Sewer Clean-out
Drain Backup Service
Main Drain Backup Service
Emergency Backup Service
Kitchen & Bath Backups
New Drain Installations
Drain Rough-Ins
Floor Drain Installation
Storm Drain Installation
French Drain Installation
Drain Inspection
Drain Camera Inspection
CCTV Drain Inspection
As a leading plumbing company in GTA we offer all types of plumbing services for residences and businesses.
Kitchen
Faucet Installation & Repair
Sink Replacement & Installations
Garbage Disposal Service
Dishwasher Installations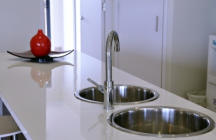 Bath
Bathtub Installation
Shower Installation
Fixture Installation & Repair
Toilet Installation & Repair
Laundry
Washing Machine Installation
New Piping Installations
Laundry Drain Installation
Laundry Drain Service & Repair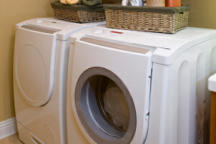 Basement
Basement Rough-ins
Complete Washroom Installation
Water Pipe Repair & Installations
Water Main is the main water pipe that brings in water supply from the city. In the last few years the City of Toronto launched a Water Service Replacement Program (WSRP) to replace lead piping as it may pose health risks:
"In homes built prior to the mid-1950s, pipe may have been constructed from lead. Replacing the City portion of the pipe alone cannot fully address concerns about lead in the drinking water. The City of Toronto encourages homeowners to replace the private side of lead pipe before or after the City-owned portion is being replaced, or at the same time if the same City contractor is being hired by homeowners. Replacing the entire water pipe is the best way to ensure your drinking water does not come into contact with lead."
Source: Capital Water Service Replacement Program – City of Toronto
As leading plumbers in GTA we've replaced dozens of water mains since 2010, all homeowners are very happy with our service as we offer fast turn-around, service warranty and very competitive rates.
Call Us Today for Your Free, No-Obligation Quote!
416-343-0243
Your basement may be showing signs of water intrusion if it feels humid, produces a musky/moldy smell, or visible moisture spots. These signs are more common in spring and fall as rain water and snow runoff create water pools underneath and surrounding your home. Under the right conditions, the water pools build up pressure and permeate concrete, sometimes causing cracks or visible moisture spots.
Here's a diagram of a typical basement water intrusion:
The good news is that these leaks can be prevented with a Basement Waterproofing system. The membrane is usually installed on the exterior of the foundation but can also be applied on the inside of the basement. There are also additional measures that can be taken to foolproof the basement by creating underground channels for water runoff.
At Public Plumbing we take care of all of the above and our highly skilled team can waterproof your basement and solve those leaks once and for all. By using proven technologies and latest equipment all of our projects are done on time, with highest quality, and the best part – at very affordable rates!
Call Today for Your Free, No-Obligation Waterproofing Quote!
416-343-0243
Our residential and commercial plumbing and drain inspections can be booked at any time on a one-time inspection basis or purchased as an annual inspection plan, which means we'll be inspecting your residence on annual basis for the next 2,3,4 or 5 years.
Residential
Plumbing System
Drain System
Basement Waterproofing
Exterior Plumbing & Drain Elements
Residential inspection is a complete plumbing, drain and exterior audit of your home and includes inspection of items such as water meter, shut-off valves, pressure readings, taps, sinks, plumbing and drain piping, hot water tank, faucets, toilets, bath and showers, drain, drain traps, drainage, and waterproofing.


Commercial
Plumbing System
Drain System
Catch Basins & Traps
Exterior Plumbing & Drain Elements
In addition to all elements listed in the residential inspection, commercial audit includes inspection of storm drains, grease traps, french drains, catch basins, drain camera scans and specialty inspections for sophisticated equipment or specialty businesses.